We had another beautiful day off,
like this one
. This time we decided to take a short walk (like 20 minutes, literally) in the woods. I learned my lesson about simplicity last time.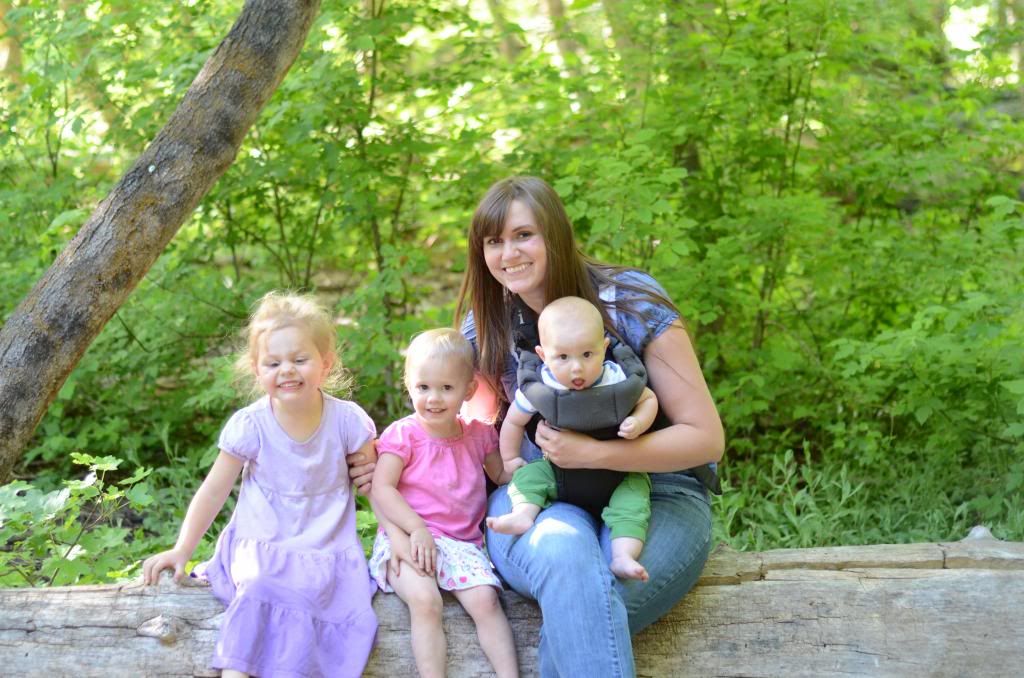 I swear I do actually fix that kid's hair!!
It's these small moments when we get away from our daily routine that I am able to see our lives through a rosy filter. We are blessed. We have a beautiful little family. I love them so much. Breaking routine and engaging in
wholesome recreational activities
is just the kind of rejuvenation families need.
(As a side note, if you have a very young family like mine, I would suggest making your excursion SHORT, close to where you live, and correctly timed with naps and feedings. I don't think kids screaming in cars would be quite as rejuvenating for me)