Cheyenne is a "helper" as of late.
And by helper I mean likes to destroy things.
One of her favorite pastimes is climbing under the sink in the bathroom and playing with our collection of free magazines.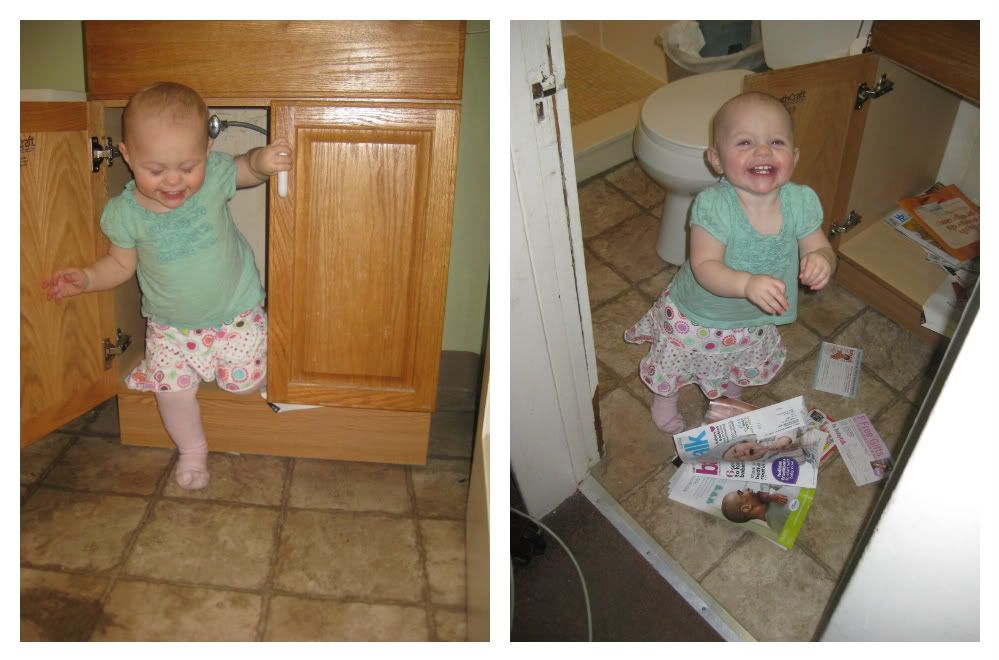 She also loves to climb in things. Like this drawer in the kitchen for example. And just sit in it. I've also found her with her body all scrunched up, sitting in a bowl. And here she is "helping" me sweep.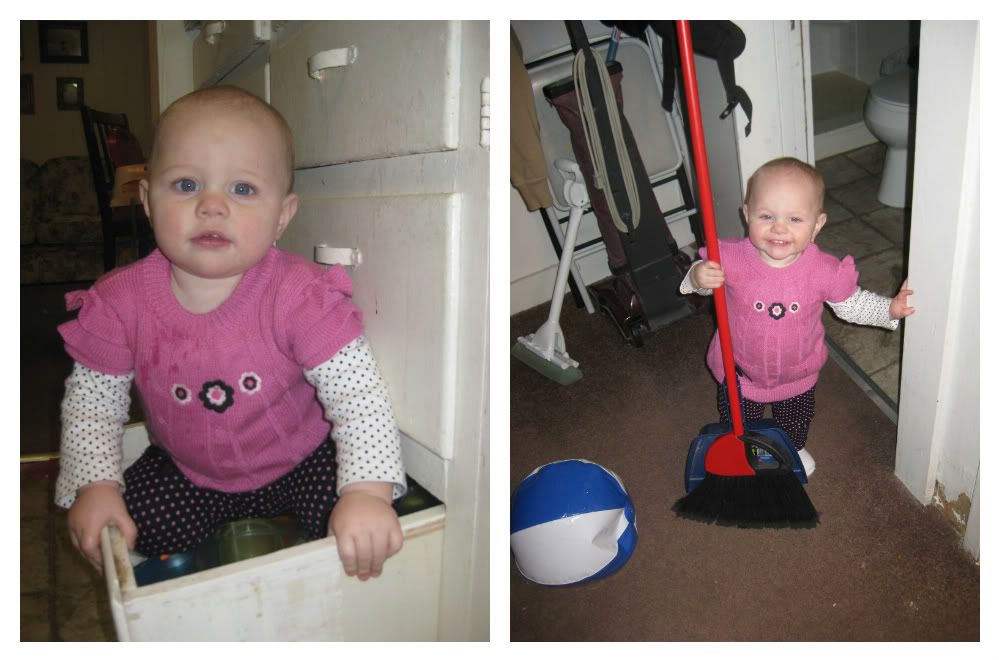 Other interesting things that have been happening as of late.
My little brother Dillon had his mission farewell in Idaho.
While there for the weekend, I talked my older brother into giving us train tickets to the "North Pole."
Ben's making a funny face in this first one.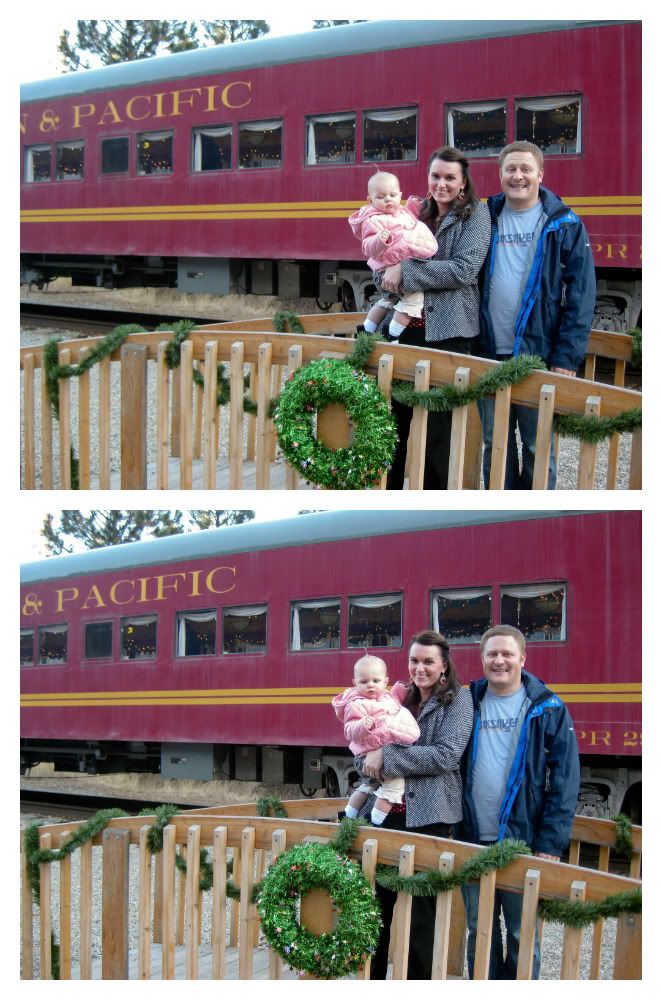 Cheyenne loved the lion on the train. Not sure why there was a lion on the train, but it was great fun.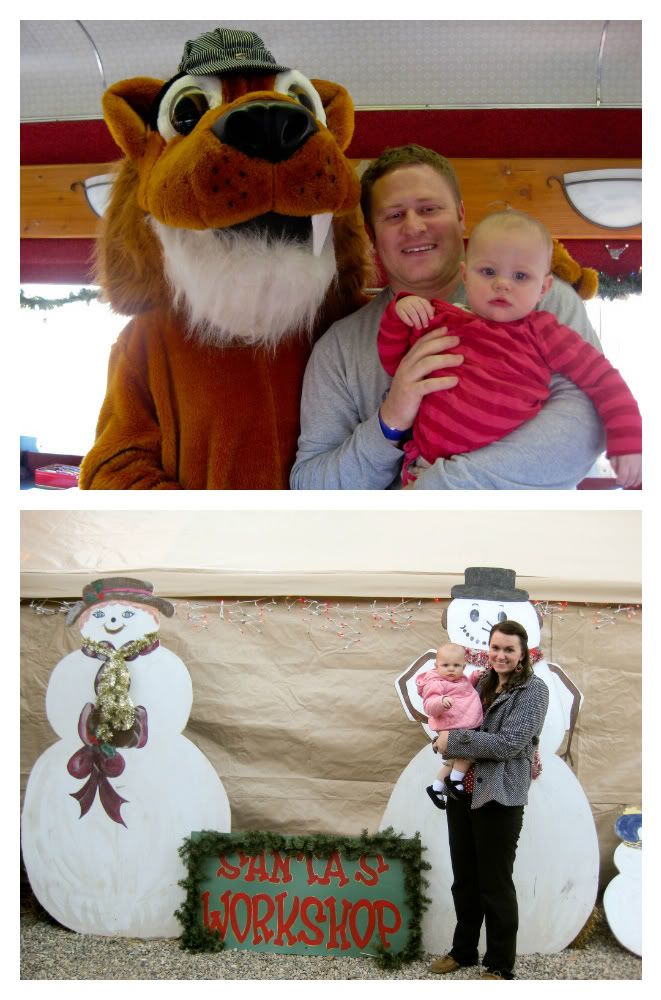 We also got to see this sweet baby girl get blessed, Caroline, Joel's 7th baby. Don't you love her dress?