I mentioned before that we enjoy having my little brother Dillon live by us while he is going to his freshman year of college.
Sunday was his birthday, the big 1-9.
He got a birthday package from Mom, which, you can tell, he was very excited about.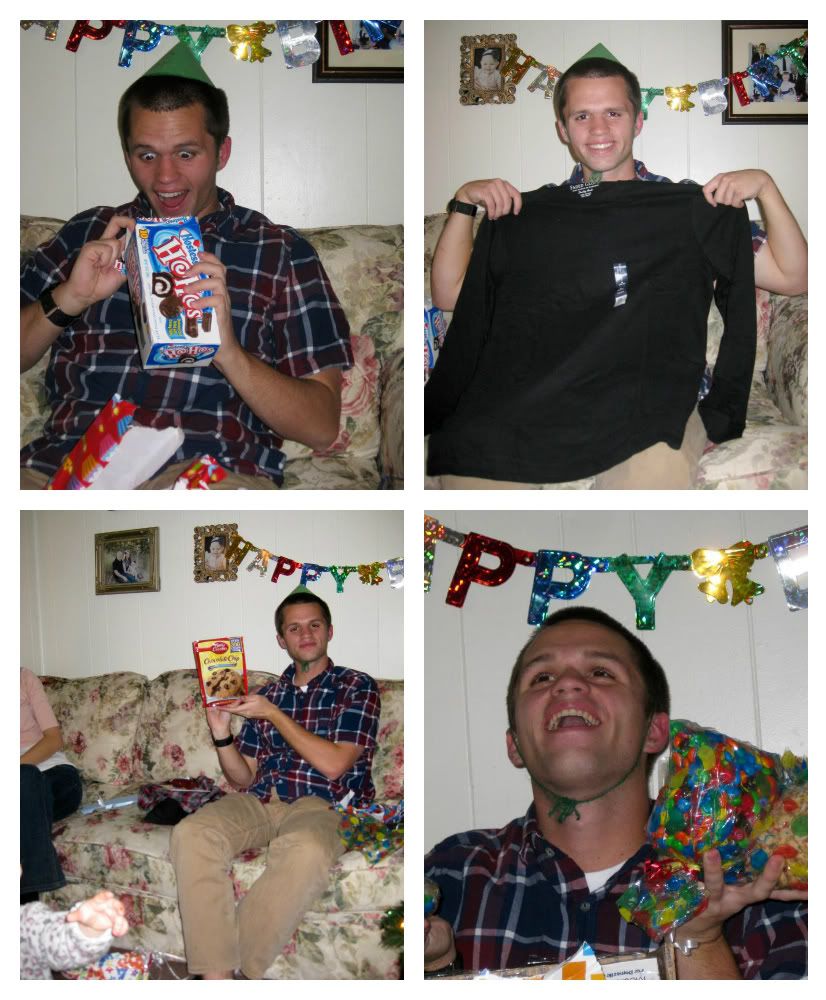 Can you tell he is a 19-year-old boy? All he gets for his birthday is cookies, candy, and ho ho's!!
Cheyenne and her favorite 19-year-old uncle. Yes that is pizza sauce on her face and she's wearing her pajamas. She knows how to party in style.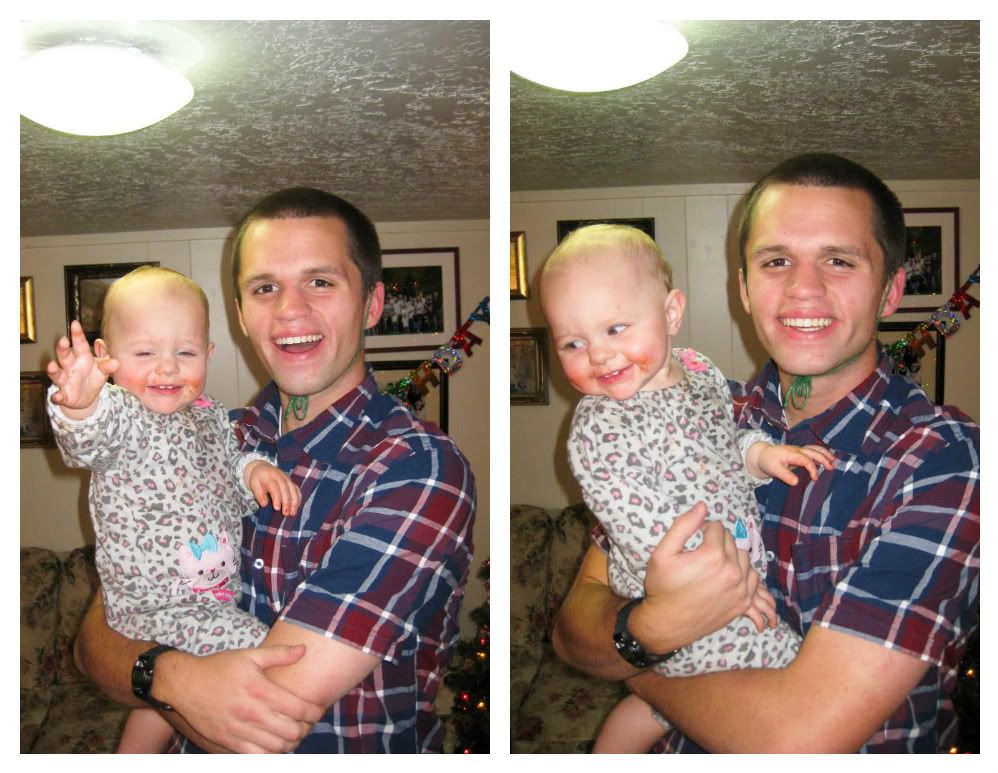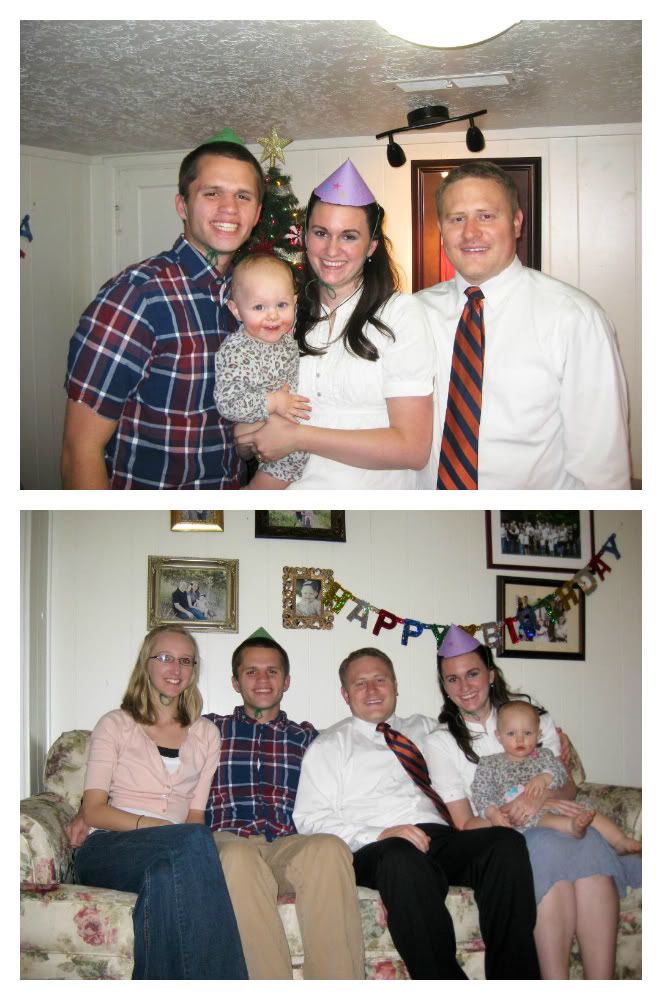 We had fun celebrating with Dillon and his friend Meagan. I even made a few construction paper party hats.
Cheyenne always makes this face when she is afraid the flash will get in her eyes.
See ya!