We had a great time visiting Ben's grandparents in Montana for Thanksgiving.
Last Thanksgiving I was having turkey in a hospital room. I had given birth to my sweet little bundle of joy the day before, so this Thanksgiving was a welcome change.
Cheyenne loved being carted around on Grandma's walker.
Right after the full turkey dinner we had with Ben's grandparents and their friends Darrell and Sue, instead of pumpkin pie Cheyenne had a birthday cake!
Her very first birthday cake! Since we were traveling Grandma D was nice enough to pick up a little pink cake at the store. Cheyenne loved it and dug right in.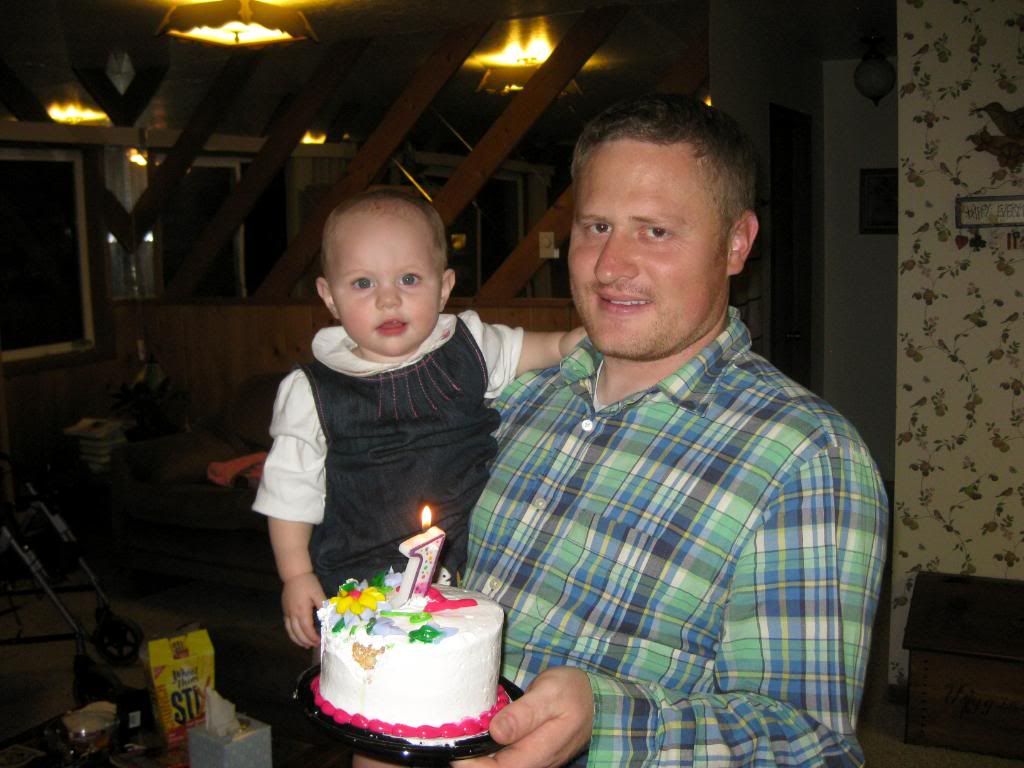 We had fun going out to breakfast. Here we are at one of Grandma & Grandpa D's favorites, Perkins.
Cheyenne's got a new 'do that is quite a hit. And there are always visitors at Grandma & Grandpa's door!
Cheyenne was so happy to have her cousins to play with. She loves the new hat she got for her birthday.
Dannielle, Ben's sister, and her family came the day after Thanksgiving and we were so happy for the full house!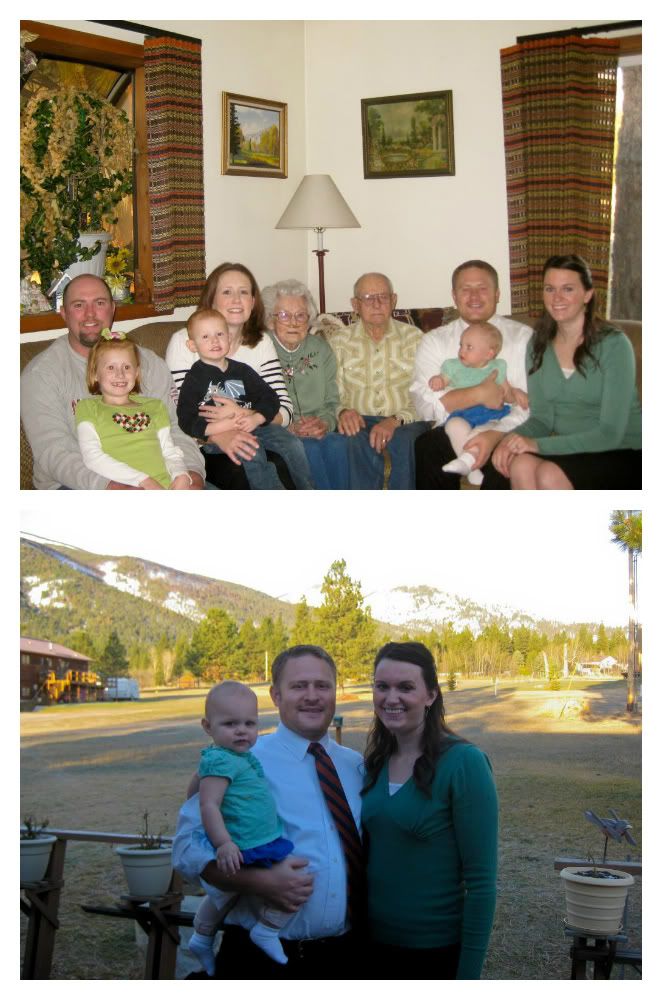 Until next year!